Medical Secretaries are processing insurance reports and subject access requests up to twenty times faster with iGPR.
iGPR has propelled a busy GP practice's medical reporting into the digital age. Practice staff are processing subject access requests and insurance reports faster than before.
Requests that were taking a day or more to process are now taking twenty minutes to complete.
GPs no longer need to review medical reports, freeing up valuable time to care for patients.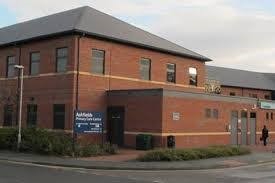 Ashfields Primary Centre offers a wide range of healthcare services to 25,000 patients in Sandbach, Cheshire. Sharon Forrester-Wild is one of four Medical Secretaries working there. She dedicates some of her time to processing requests for medical reports from:
insurance companies
solicitors
organisations such as the DVLA, the Police and the Department of Work and Pensions
Ashfields was one of the first surgeries to use iGPR, the UK's first digital reporting solution for GPs. The software was initially used to process insurance reports. Now, the practice uses iGPR to complete subject access requests (SARs) too.
Paper and people
Before using iGPR, dealing with insurance reports was a labour-intensive process:
Medical Secretaries used a template in their EMIS system to create and print a report. The template didn't pick up attachments, so they had to print these by hand too.
A Medical Secretary redacted the report. They had to look through every page and cross out sensitive information and references to third parties with a black marker pen.
A doctor then reviewed the redacted report and returned it to the Medical Secretary.
The report was photocopied to make sure nobody would be able to read the redacted information.
The photocopy was then scanned into EMIS and attached to the patient's notes to keep a record of the information the practice was providing.
The paper report was sent in the post.
This procedure is typical of how most practices respond to requests for medical reports. It's inefficient, requires lots of paper and is a drain on the secretaries' and doctors' time.
The process for dealing with SARs was similar, but even more demanding. The secretaries also needed to photocopy the paper Lloyd George notes, with some patients having fifteen or more envelopes.
Sharon elaborates on the problems of a paper-based process:
"Time was the big challenge. For complex patients, it took more than a day to deal with a single report. We had to keep track of where reports were as well because of the number of hands involved. Our doctors are busy, and we had to make sure the reports didn't sit on their desks for too long."
The digital alternative
iGPR is an electronic reporting solution for GP practices. There's no charge for practices to use it to process their insurance reports and SARs. The software simplifies practice reporting because:
There's no need to print or photocopy medical records.
It automatically redacts non-permitted information.
Insurance requests come into an inbox and reports are sent back by secure electronic transfer.
As a result, practice staff can complete insurance reports and SARs in a fraction of the time.
Most of the time saving comes from iGPR's automatic redaction. It integrates with EMIS (and all other GP systems) to screen the whole medical record, including coded data, free text and any attachments. It only takes a few moments for iGPR to redact a patient's medical history.
Sharon and her peers can now review the redactions on-screen using iGPR, including:
References to third parties that have not given consent for disclosure. These references include common names and relationships.
Information that is likely to cause serious physical or mental harm to the patient or another person.
For children's records, when disclosure is prohibited by law such adoption records.
Practices can also build a dictionary of their own redactions to include. Sharon adds frequently misspelt words to this list.
iGPR saves time in other ways too:
There's no 'print admin'. That means no printing, so less time is spent filling paper trays, replacing toner cartridges and fixing paper jams.
Redacted notes don't need photocopying.
iGPR adds a copy of the report to the electronic patient record, removing the need to scan and attach.
As Sharon describes, the scale of the time saving is dramatic:
"It would take a whole day or more for a complex patient with a two-hundred-page report. That now takes twenty minutes. Taking other work into account, I can complete five or six a day now. "
The number of insurance report requests and SARs that Ashfields receive varies. There are seasonal increases that match the peak times at the practice, but on average they receive around twenty requests each month. iGPR is saving the practice many hundreds of hours of work each year.
Security and compliance
iGPR can do much more than save time. Every aspect of the digital reporting solution is more secure than using paper. It helps practices to provide accurate information and keep their patient data safe.
It complies with recent BMA guidance on obtaining reports electronically.
It encrypts and transmits completed insurance reports to NHS standards.
The automatic redaction reduces the risk of including information that practices shouldn't send.
It adds a compliance report to the patient's record for audit purposes.
It reduces the risk of a GDPR breach for GPs.
The recent introduction of the GDPR raised the profile of data security. Sharon says that this is a good thing because GDPR protects practices by making it very clear what they can and cannot send.
Future plans
All four Medical Secretaries at Ashfields Primary Care Centre use iGPR. The practice processes all its insurance requests and SARs with iGPR, whether the requests are electronic or not. Soon, they will start using it to prepare benefits certification reports for the Department for Work and Pensions as well.
We asked Sharon what advice she would give to practices that are still redacting reports by hand. This is her response:
"Stop!  iGPR is free, and you're not paying for photocopying. It saves you time and money and helps you understand what you're allowed to send. It does a lot for you. The team at iGPR are marvellous too. They're friendly, knowledgeable and listen to their customers."
Getting started
Get in touch to find out how easy it is to start saving time with iGPR. Remember, there's no charge to use the software for insurance reports and SARs.